Women to Watch
Each month, Global Women shines a light on women who are leading change in their communities and around the world. Some are well known, while others are quietly working at the grassroots level. Their stories of sacrifice, triumph, resilience and hope are informative and inspiring.  They are not only women to watch.  They are courageous leaders we should celebrate (and support)!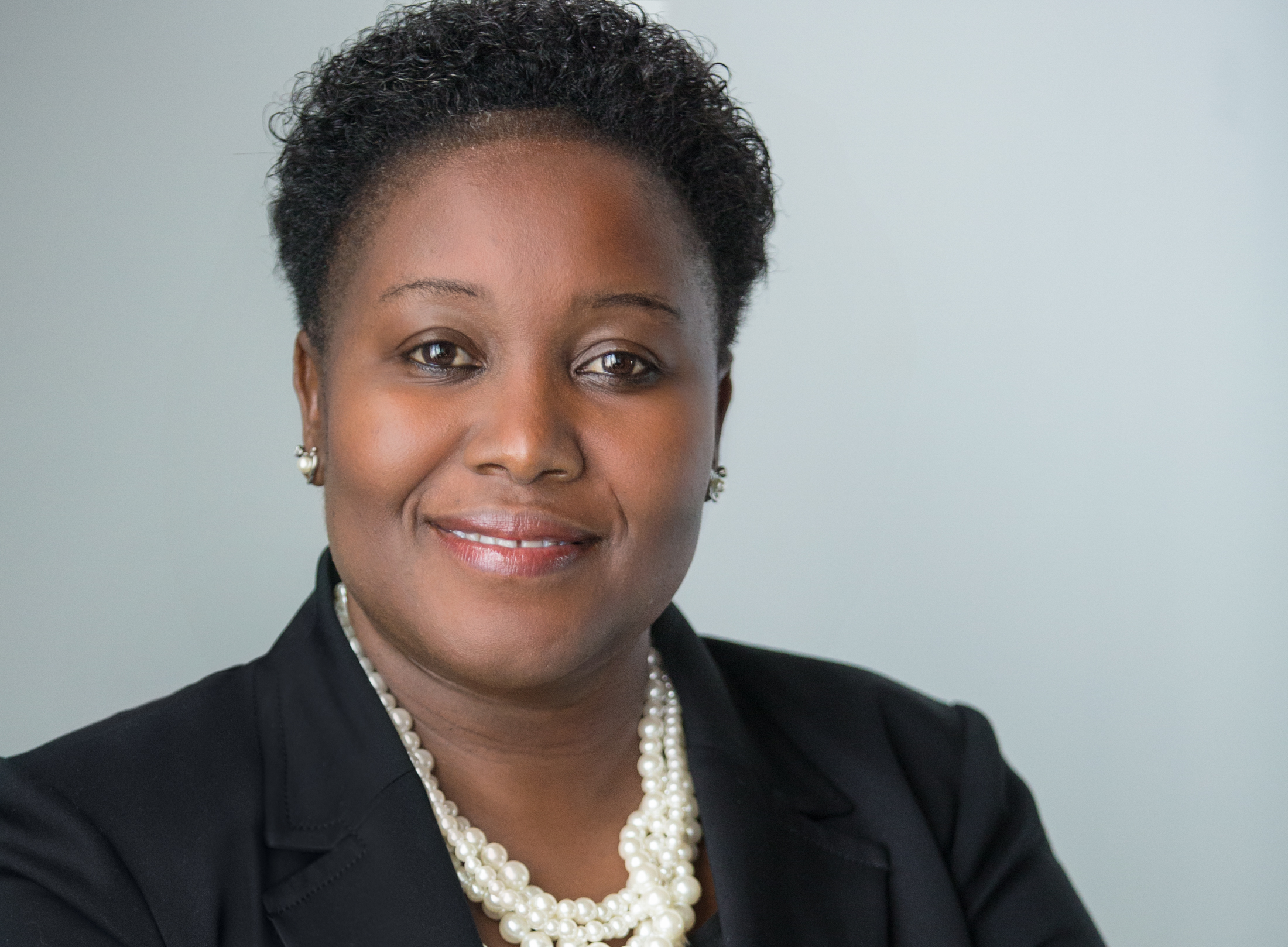 Dr. Grace Lubwama
Dr. Grace Lubwama, a native of Uganda, brings a broad global perspective to her experience with public health, organizational leadership, and community development. Her global perspective also infuses her strong public advocacy approach to issues of social justice and community transformation. Currently Grace serves as the CEO of the YWCA in Kalamazoo the first and oldest YWCA in the state of Michigan, dedicated to eliminating racism, empowering women and promoting peace, justice, freedom and dignity for all. 
YWCA Kalamazoo is leading the charge around public health issues such as; 1) Improving the lives of children through accessible, quality, early-learning and childcare for families; 2) Advancing race and gender equity by creating a just community through advocacy and system change; 3) Caring for victims of abuse by providing domestic violence, sexual assault, and human trafficking services; and 4) Promoting infant and maternal health by using evidence-based home visitation and outreach programs which address complex public health issues such as infant mortality.
Grace believes that systems, policies and laws that create and sustain social injustice must be evaluated, understood and changed. "I hope that the YWCA can lead the community in creating a more socially just and equitable future for all its citizens, especially the most vulnerable,"
Grace has received her BA in Fine Arts and Industrial Design from Makerere University in Kampala, Uganda, her Masters in Public Health (MPH) from Boston University in Boston, MA, and her PhD in Policy, Planning and Development from the University of Southern California, Los Angeles CA. She has in the past worked for Boston University, Antelope Valley Partners for Health and World Vision.
Grace has lived in United States for more than 20 years. She currently resides in Kalamazoo Michigan with her two boys Jaden (12) and Jethro (9)
Learn more about Grace's work.
Check out our Q&A with Dr. Grace Lubwama
Q: What inspires and motivates you to do the work that you do?
A: "My personal experiences of growing up in Uganda during times of war and poverty, and where my life journey has led me too, Has given me an opportunity to be a voice of the most vulnerable and marginalized families/people in our communities and around the world."
Q: What is one project or program you are working now that excites you and you want others to know about?
A: "Two projects 1) Ensuring that all children and their families have an opportunity to full life especially those born marginalized populations and communities. I am working towards designing a practical and innovative community response that will eliminate health disparities and reduce infant mortality in communities, which is mainly impacting babies and mothers of color. Infant mortality rates among the Black population has historically been higher than any other racial and ethnic groups in the United States and globally. How long will we have to wait for Black babies born today to experience the same rate of survival as their White counterparts? Here in Kalamazoo the YWCA has been leading and implementing those responses through the Cradle Kalamazoo efforts. 2) Preventing gender-based violence and protect survivors- Violence against women and girls is a grave violation of human rights. Its impact ranges from immediate to long-term multiple physical, sexual and mental consequences for women and girls, including death. It negatively affects women's general well-being and prevents women from fully participating in society. Violence not only has negative consequences for women but also their families, the community and the country at large. The YWCA Kalamazoo is leading these efforts in our community and at the state level in making systematic changes that support survivors and victims of violence in our communities."
Q: What is your hope for women and girls in the US and around the world?
A: "The mission of the YWCA is to eliminate racism and empower women. My hope for all women and girls in the US and around the world, especially women and girls from the most vulnerable population due to ethnicity or socioeconomic status, is that- All women and girls are safe and protected; they are empowered through health services, education, and economic opportunities to reach their full potential; and are supported by systemic structures that are equitable to critically achieve meaningful and sustainable change in their communities."
Q: What advice would you give to another female leader?
A: "Be driven by your passion and the Lord's calling on your life to serve. There are so many women and girls that are counting on your leadership to open doors for opportunities that could change their lives forever. Do not take your leadership for granted, know someone out their is counting on your for a life and death decision."
Q: What quote or bible verse summarizes your passion and/or work?
A: "The Bible has been very clear on our role to support the most vulnerable and marginalized people in our communities. My passion and work is driven by the scriptural direction to always be a voice to the voiceless and to have compassion and empathy for the most vulnerable in our communities. Proverb 31: 8-9 – "Speak up for people who cannot speak for themselves. Protect the rights of all who are helpless. Speak for them and be a righteous judge. Protect the rights of the poor and needy". Proverbs 14:31- "If you oppress poor people, you insult the God who made them; but kindness shown to the poor is an act of worship".
Angela Pittman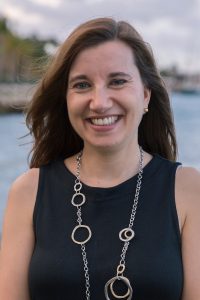 Angel Pittman serves as Assistant Director at Touching Miami with Love (TML) alongside her husband of nearly 22 years, Jason Pittman, who serves as CEO. TML serves the urban poor in the inner-city community of Overtown adjacent to downtown Miami and the community of West Homestead at the southern end of Miami-Dade County. These two neighborhoods are two of the poorest communities in the state of Florida plagued with many consequences of poverty including high crime, drug trafficking and use, high pregnancy rate, substandard housing, struggling education, and lack of quality activities. In her role at TML, Angel oversees all marketing and communication, volunteers, fundraising, corporate partnership, donor development, and grant writing. She loves dreaming up new projects and opening new opportunities to youth. She is the co-creator of the award-winning program, Today's Leaders Youth Development Program, and was awarded the Coral Gables Chamber of Commerce Outstanding Businesswoman of the Year in 2013.
Q: What inspires and motivates you to do the work that you do?
A: "It's our students that inspire and motivate me.  In communities' others define only by the poverty and violence they see, our students continually rise above.  They not only show amazing resiliency; they choose to give back.
They are showing up every afternoon to volunteer in our children's program or join a group to volunteer at a suburban church raising money to fund their mission trip to us.  Youth, who don't always have enough to eat themselves, fast for a full day to identify with global hunger.  Excited about new opportunities available they show gratefulness and form a fundraising committee to help pay their way.  After thirteen years at Touching Miami with Love, we are able to see the tangible results of investment in the lives of young people—many of them serve alongside us as staff now pouring into the next generation."
Learn more about Angels work here. www.touchingmiamiwithlove.org
Nell Green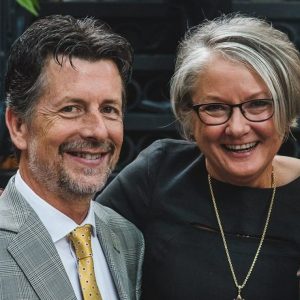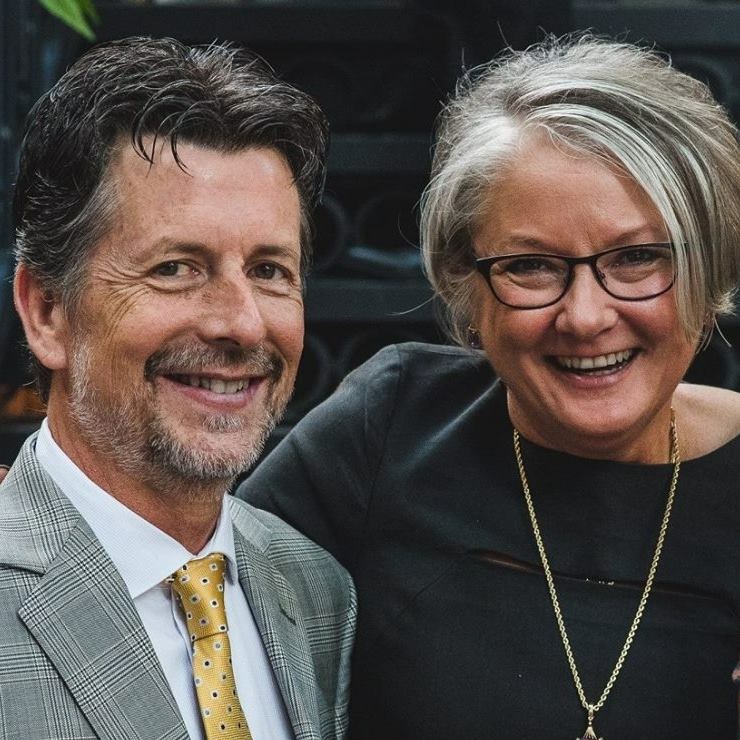 Nell Green serves as the Strategic Catalyst for Muslim Internationals (SCMI) and Internationals Ministry Network Coordinator (IMNC) for the Cooperative Baptist Fellowship. She and her husband, Butch, work in and around Houston, Texas as Field Personnel, ministering to the Muslim community and engaging congregations in outreach with their Muslim neighbors. In her roles, she trains and mentors others in serving refugee communities. She helps connect churches and individuals with refugee families, partners with Interfaith Ministries to meet the needs of newly-arrived refugees and helps coordinate an internationals ministry network which includes an emphasis on prayer and resourcing churches.
Nell is also on the frontlines of the battle against human trafficking in Houston, a city with one of the highest rates of both sex and labor trafficking in the US. Her work includes developing partnerships and providing training for those working to combat trafficking between Texas gateway cities and destination cities. She also acts as an advisor to the Coalition to Combat Human Trafficking in Texas Gateway/Destination Cities. http://cchttx.com/ In addition to her work with refugees and anti-trafficking initiatives, Nell and her daughter Christen own and operate a clothing business, Threads by Nomad. Threads by Nomad celebrates diversity by design; creates practical and versatile designs that inspire women to fall in love with the beauty of diversity through clothing. The social enterprise also prioritizes hiring refugees in the United States, ensuring they are paid a fair wage for their work. Their business model also provides micro-enterprise for artisans overseas.
Nell and her husband have served in Belgium, Senegal, Miami, FL, North and South Carolina, and Houston, TX. They have two adult children, one granddaughter, and a family dog named Francis (after the saint).
Learn more about Nell's work.
https://www.classy.org/campaign/butch-and-nell-green/c94734
Misty Granade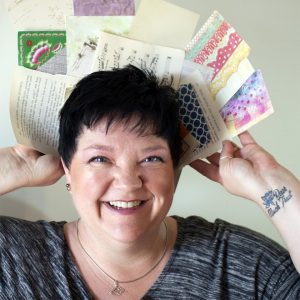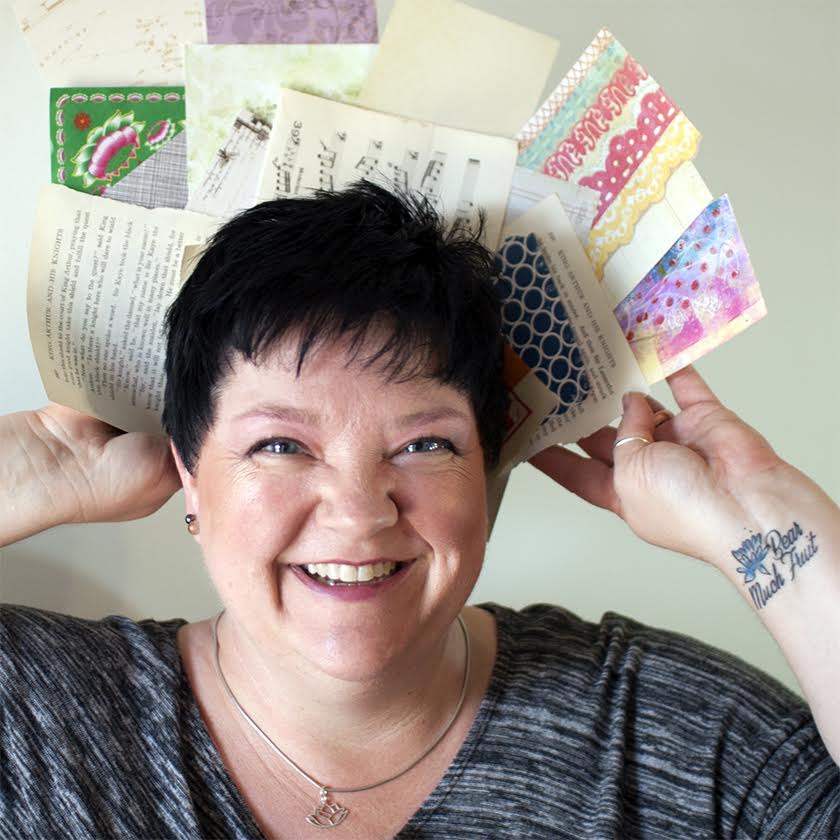 As an artist, Misty has always been drawn to collage because it speaks to the patchwork nature of our lives. She believes we pull memories, ideas, and dreams from our past and cobble them together with the people and places we encounter in the here and now. It's a perpetual cycle of incorporating and reworking our own personal materials. It comes as no surprise that gluing things together has been an obsession of hers since she got her first bottle of Elmer's glue. Her choice of materials may be broader and more sophisticated, but the impulse to illustrate what's on the inside of her head remains the same.
Recently, Misty has been exploring the intersection of her art and her involvement in women's social justice issues. Traveling the world and seeing first-hand what economic empowerment can mean for women, she hopes her art can bring to light issues that women face and cause people to pause and evaluate their roles and actions in systems rife with inequality.
Misty lives and works in Madison, AL with her husband and two children. She is currently serving as the President of the Board of Directors for Global Women. She is also on the 2017 Creative Team for Get Messy Art Journal (getmessyartjournal.com); a role that allows her to blog and provide creative inspiration to a community of about 300 artists.
Misty has an art show coming up at Lowe Mill (http://www.lowemill.net/) in Huntsville, AL where her work on sexism will be displayed from October-December 2017.
Learn more about Misty's work.